Downtown Kansas City updates: pop-up pizzeria
Published on November 30, 2016 | Category: New Location, Press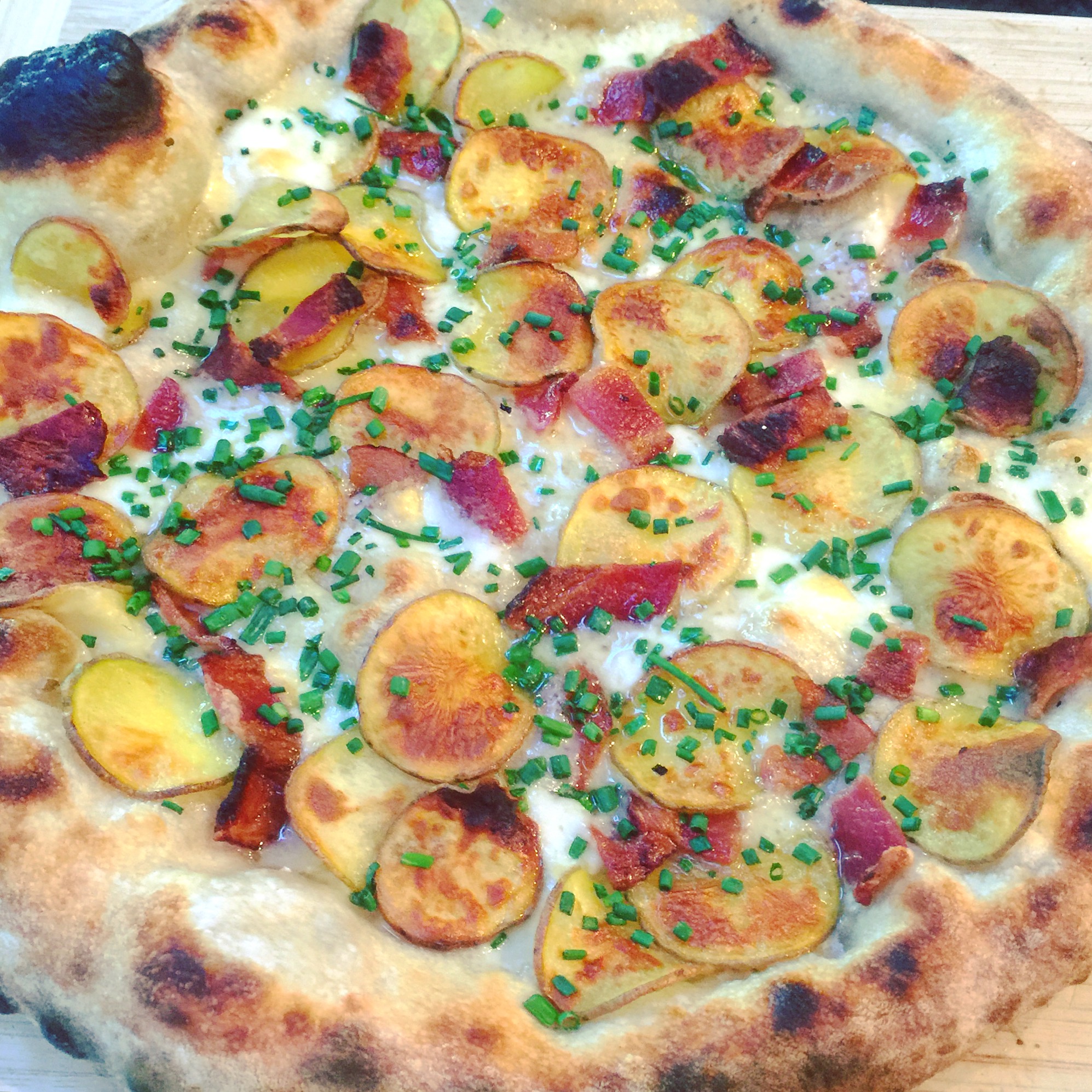 By Joyce Smith
Heartwood Pizzeria will do a three-day-a-week pizza pop-up at the new Plowboys Barbeque location in the Town Pavilion.
Owner Jonny Doelling uses naturally leavened dough in his Neapolitan-style pizzas. One specialty pizza will be the "Street Car Pie" with Plowboys' burnt ends, mozzarella, caramelized onions, Parmigiano-Reggiano and Plowboys KC Crossroads barbecue sauce. He'll also offer pepperoni and sweet peppers, Margherita, heirloom tomato, and bacon and potatoes pizzas.
Doelling grew up in Lee's Summit but has spent the last decade in New York and Florida. His wife, Ashley, has a culinary degree and is a professional baker. He started making pizzas five years ago so he could hang out in the kitchen with her. Now they live in Lee's Summit, where Doelling has built a pizza oven in their backyard.
Plowboys took over the former Ingredient space — at 1111 Main, Suite 120, in the Town Pavilion — which included a brick pizza oven that Doelling will now use.
His new pizza pop-up will be open from 4 to 9 p.m. Thursday through Saturday starting Dec. 29 and may later expand its hours.
Plowboys will have a grand opening celebration from 4 to 6 p.m. Thursday. Doelling plans to hand out free samples of his pizza after the ribbon cutting. Attendees are encouraged to bring canned food to donate to Kookers Kare.
To read the full article at the Kansas City Star click
here
.